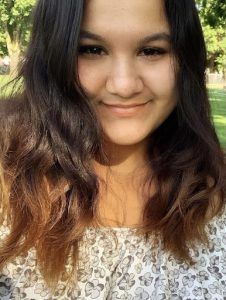 Julia first started volunteering with BHS through CAVE in the Spring Semester of 2022. 
She quickly became involved in many areas of our organization. Her enthusiasm for animal welfare and our organization is easy to recognize, and has been an incredible addition to our volunteer team. Her main areas of volunteerism are with our dogs, special events, and recently, as a greeter. 
Why did you get involved with volunteering at BHS? 
I have a love for all animals and I want to dedicate my life to helping them in all ways possible! I saw BHS as a great opportunity to get started with that and I appreciate that they treat animals with respect. 
Do you have any animals of your own? 
Yes! I have a sweet pomeranian named Angel. She is nine years old and I have had her for five years now! I was so excited to be able to bring her to college with me because she is truly my soul dog! 
What has surprised you most about working with shelter animals? 
I think how loving and gentle they are. Shelter animals get a bad reputation but the truth is they are individuals with unique personalities. So many of them are just sweet babies waiting to find someone who will give them as much love as they give us!