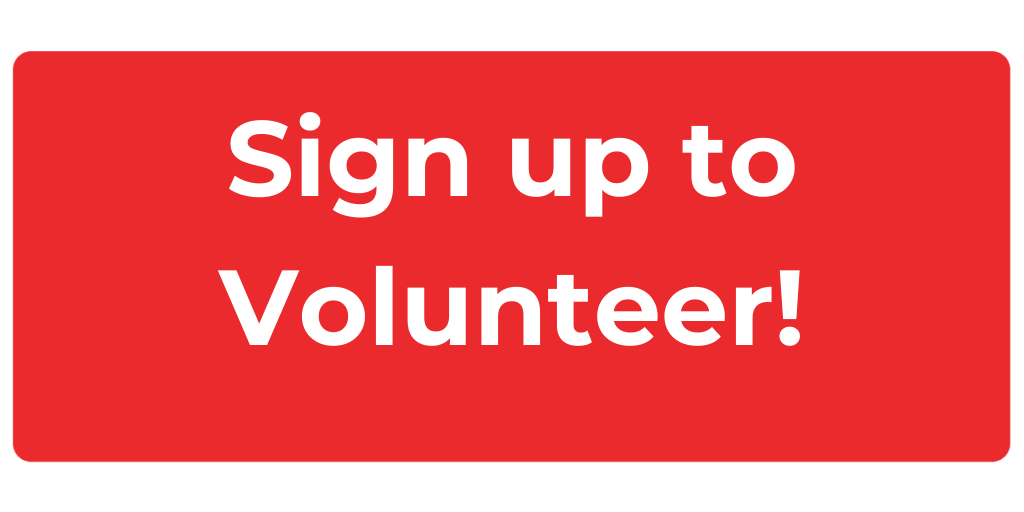 Getting Started as a Volunteer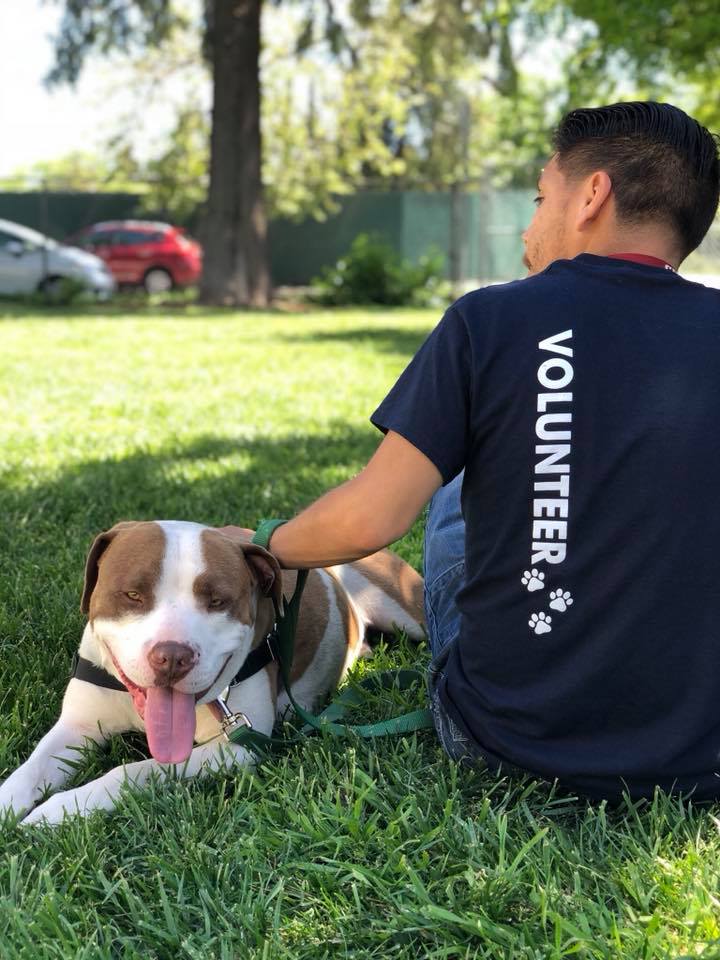 We need you! From walking and caring for dogs and cats to laundry and landscaping – we offer a variety of opportunities at Butte Humane Society that help keep everything running smoothly. Our shelter runs 365 days of the year and we always need help keeping it up!
When you donate your time to Butte Humane Society you are helping to provide the extra love and support our animals need to prepare for their forever homes. At the end of the day, you'll know that your time had an impact on BHS animals, and we're sure they'll have an impact on you!
Interested in an internship with us?  We have several openings in our Clinic, Adoptions and Development Departments.  Learn more about our internship program.
If you are interested in becoming a volunteer at Butte Humane Society, please apply here!
Training Manuals:
---
Volunteer Opportunities: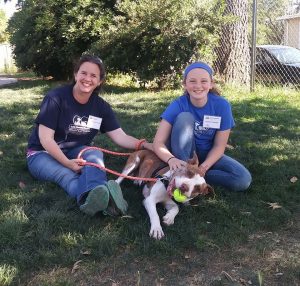 Walk dogs

Morning cat and dog feeding
Admin/greeter

Socialize cats

Laundry & dishes

Office work

Special events

Maintenance/ repairs

Cleaning & organization

Organizational development

Education and outreach
..and much more!
Time Commitment
We request a commitment of 2 hours a week to remain an "active" volunteer. We have morning and afternoon shifts available every day from 11 am to 5 pm. If you know now that these hours or this commitment would be difficult, please consider helping us in other ways and/or becoming a foster parent.
Available volunteer hours:
Mon-Fri: 10am-5pm
Sat-Sun: 11am-4pm
** Holidays may alter the schedule.
What is the minimum age to volunteer?
For the safety of our "two-legged little friends," and due to liability reasons we require all volunteers to be 12 years or older. 
If you are a Junior Volunteer between the ages of 12-17, please make sure your parent/guardian prints and signs this waiver to give to the Volunteer Programs Manager before your on-site training.
Volunteers who are 12-15 years old (aka Junior Volunteers), we welcome your help. We have a lot of specific tasks that are perfect for young people to help out with such as socializing cats, grooming the pets, animal enrichment projects, folding laundry, and more. When filling out the volunteer application under the dropdown "Type" select the "Junior" option. For liability reasons, an adult must be present at all times the junior volunteer is on- site. That adult must also apply to be a volunteer and go through the orientation process with the junior volunteer.
Volunteers who are 16-17 years old may volunteer without an adult on-site, but they must have a signature from a parent/guardian on the release form found in the online application.
Special Programs
Ready for the next step? We have special programs for our volunteers depending on experience levels. **Volunteers must be 18 years or older to participate in off-site programs.
Junior Dog Walking Program – For ages 15-17. Inquire with our Volunteer Coordinator at kailynlopezpadilla@buttehumane.org
Breakfast Club – Feed dogs and cats in the morning starting at 8:15 a.m.
D.O.G. – Dog on the Go. Volunteers take a dog for a day away from the shelter. 
Play Groups & Tandem Walks – Volunteers may request Play Group training and partake in Tandem Walks if they have completed 35 hours of experience or more.
Mentor – Mentors are trusted volunteers that embody the image and mission of BHS. Interested volunteers must have 30 hours or more within a 4 month period in the area they would like to be a mentor and be nominated by a staff member.
Q and A's
I have volunteered with BHS in the past, do I still need to go through the Volunteer Process?
Yes. If it has been more than six months since you last volunteered, you will need to come back through the orientation, as oftentimes policies and procedures have changed.
I have volunteered with another rescue organization; do I still need to go through the BHS Volunteer sign-up process?
Yes. Every rescue is different with different protocols and procedures and it is imperative that all of our volunteers know how Butte Humane Society handles our animals for their safety and yours. Plus it's fun – you will get to know other like-minded volunteers just like yourself.
Can I volunteer to satisfy required community service hours?
At this time we do not offer volunteer opportunities to fulfill

court-ordered

community service hours. Please check with the staff at

City of Chico Animal Services

for opportunities to do so through their organization. Their number is 530.894.5630.
Ways To Help Outside of the Shelter
Wish List –

Butte Humane Society is always in need of supplies! You can start your own wish list drive for BHS with your school, friends, or community. 

** Please find our wish list

here

.
Become a Fan –

Like and follow our Facebook page and Instagram, then invite your family and friends to do it too. Like and share adoptable pet posts so they're seen by as many potential adopters as possible.
Donate your Birthday –

Request donations for Butte Humane Society instead of presents. Refer to our wish list for gift ideas!
Spread the Word –

Educate your friends and family about the importance of spaying and neutering your pets to prevent overpopulation.
Additional Questions?
Contact our Volunteer coordinator at kailynlopezpadilla@buttehumane.org.