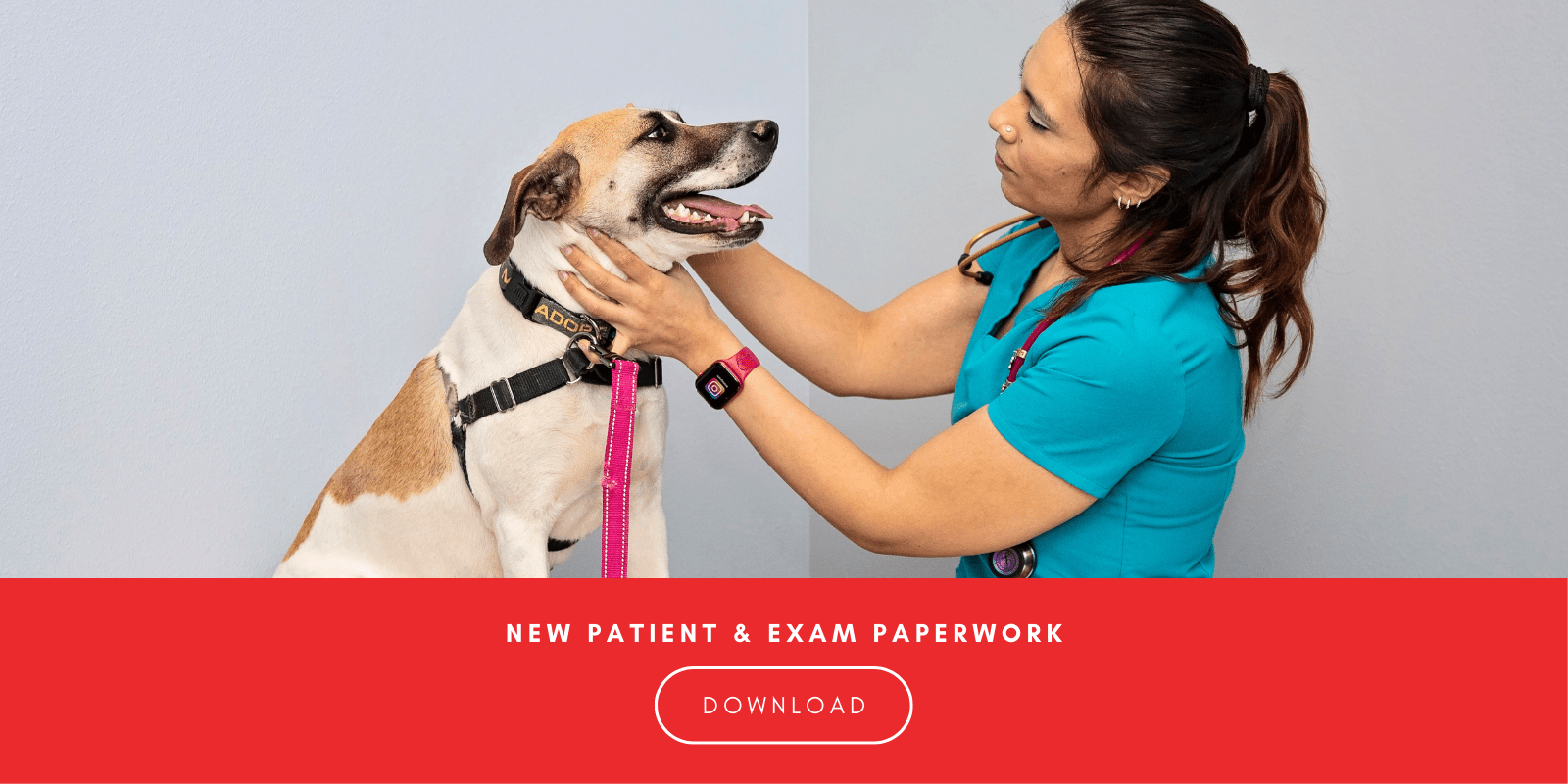 New Patient Exams

$65.00

Returning Patient Exams

$60.00
Exam Services
Annual exams are an important part of maintaining your pet's health from kitten and puppy-hood into their senior years. We provide general health and wellness exams, dental exams, and non-emergency exams for common ailments like ear infections, upper respiratory infection, and more! We offer both on-site lab work as well as send-out lab work with idexx, a leader in veterinary diagnostics.
Annual exams allow our veterinarian to track vital areas of your pets health, and can help to catch potentially dangerous health conditions before they become severe. Dogs and cats age dramatically faster than people, and it's not a standard "seven years per one human year" as is so commonly talked about. How quickly your pet ages varies greatly on their size and breed. After the first year, they are already considered a teenager, and then quickly progress to adulthood. This rapid aging makes routine exams essential in keeping your pet on track to live a long, healthy, and pain free life.
**Clinic services require a 50% deposit to book. Cancellations made with 48 hours or more notice have a refundable deposit. Deposits will be forfeited if cancellations are made with less than 48 hours' notice or you do not show up for your appointment.**
Testing and Lab Services

 

We offer a variety of testing services in-house as well as in-house lab work with our state of the art lab equipment from Idexx, an industry leader in veterinary lab testing. From routine heartworm and feline viral testing, urinalysis, to full blood panels- we can do it all at a price you can afford.
Our Packages
We offer care packages for every age of pet to help our clients get their pet's everything they need with the bonus of a discount for prepaying for the services.
End of Life Services

We offer compassionate end of life services for your beloved pet when it is their time to go. Our low-cost euthanasia services are available to pets who have reached the end of their life or have a terminal illness.

Cremation and other care services are also available.

For more information call us at 530-343-7917 ext 202
Have A Question
We are here to help. Call us Tuesday – Friday from 8:30am – 5pm at 530-343-7917 ext 202