Once intimidating and terrified to now affectionate and outgoing, all Jack needed was for somebody to believe in him. As a two-year-old Pit Bull/Sharpei mix, Jack's misunderstood behavior left him passed over by many adopters. Jack is a shining example of how your support transforms the life of each animal at BHS.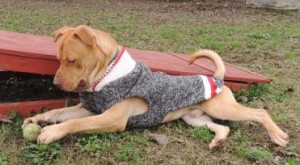 Jack is an affectionate dog who loves cuddles and aims to please. But his reactionary behavior towards strangers and dominance towards other dogs is what landed him at BHS. He was deemed unadoptable, but BHS staff and volunteers saw his potential and sweet disposition. With your support, over the four months Jack was with us, he received constant training, positive reinforcement, and socialization.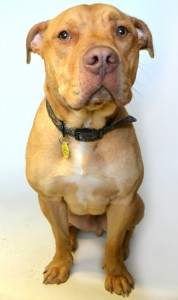 Jack's behavior transformed from reactionary to exemplary, and he became our model dog, helping us test the behavior of new dogs that came to us. Jack learned to be calm and accepting of unfamiliar dogs and people he was introduced to. Match that to his soft eyes, wet kisses, and love for cuddling, Jack was finally adopted after five months.
Your support sponsored Jack's rehabilitation. Without you, BHS wouldn't be able to dedicate time to animals like Jack, who just need someone to believe in them.
Written by Kari Young and Tiffany Alioto