Meet Casey!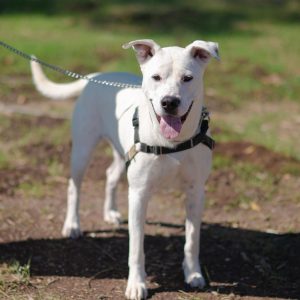 Since you're reading this, you're probably already looking for a new best friend, and Hey! So am I! I don't care how old you are or what you look like but in case those things matter to you, I'm approx, 1.5 years old. I came to the shelter as a transfer.
I know you can't tell but my coat is low maintenance. My perfect match would be someone who loves to spend time in the backyard playing fetch. I don't mean to brag but I'm a great swimmer. Some people compare me to some guy named Micheal Phelps. When I'm not admiring your every move I'd love to relax with a nice toy.
What do you say you want to be besties?
---
If you would like to adopt a sweet dog, submit an adoption application and call the Dog Adoption Center today (530) 343-7917 x101 or x102