Meet Ella!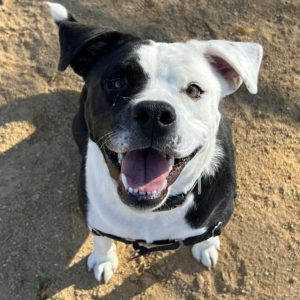 Hi I'm Ella! I love tennis balls, rolling in the grass, butt scratches, and zoomies! I can be a little shy at first, but patience and a few treats help.
I don't want to share my people with other animals, but I promise that with me around there will be so much love that you won't need any other pets!
So, want to be besties?
---
If you would like to adopt a sweet dog, submit an adoption application and call the Dog Adoption Center today (530) 343-7917 x101 or x102