Twelve-year-old Cauliflower was brought in to BHS by his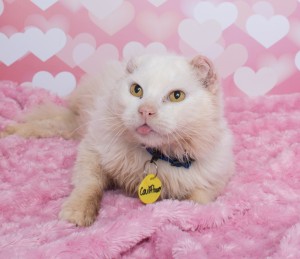 owner to be euthanized.  After our clinical staff looked him over, they determined that, although he was a "hot mess", there was actually no medical need to put him down. Since Butte Humane Society lives to save lives, they offered to take him in and the owner agreed.
So what was wrong with Cauliflower?  He came in with severe ear mites, decayed teeth, and a cold; all of which were treatable.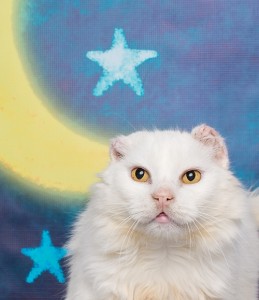 Thanks to the caring contributions of our community, our clinic was able to treat the mites and the cold as well as remove what was left of his teeth.  Once all of his ailments were addressed, it was easy to see that he was "the cutest cat ever," according to our adoptions crew. "He is super cuddly and affectionate.  Most cats come out of treatment dazed and drowsy, but he came out purring and ready for belly rubs."
It didn't take long for the public to see that he was the cutest cat ever.  Cauliflower was recently adopted into a loving home where he will get to spend the rest of his happy, healthy life.  Without the support of the community, we wouldn't have had the resources required to be able to save him.  We are grateful to live in such a caring and compassionate community.  Here's to Cauliflower and here's to you!