Clara first started volunteering with BHS in February of 2022. Since that time, Clara has been involved in many areas of volunteering, most notably with o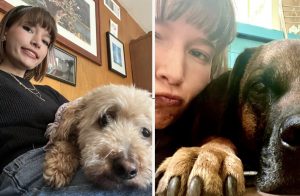 ur dogs. Staff loves working with her. She has a fantastic attitude and has proven to be a fast and eager learner. 

Why did you get involved with volunteering at BHS? 
I started volunteering at BHS during COVID to help displaced animals or those who lost an owner make connections and not feel alone. 
What's your favorite area to volunteer in?
I mainly work with dogs and love to see them light up when they get to have some interaction. My goal was to make a big difference to them, but honestly, the dogs have really helped me. I like to joke that my volunteer shifts are really my therapy!  
What is your favorite part about volunteering?
My favorite part of volunteering is seeing the joy that even a few minutes of time with an animal can bring to them. The BHS community has also been so welcoming and fun to be a part of. I have dedicated a lot of my time to volunteering at BHS events specifically, like Woofstock!! It was so fun to see how many people turned out for the event throughout the day. I hope that I can encourage more people to volunteer or foster because it is one of the most meaningful things in my life. The only downside is the looks I get from my own pets when I come home smelling like other fur babies! Shoutout to my best boy, Bupps!