Amber started volunteering with Butte Humane Society in March of 2021 as our new Cat Photographer.
Since that time, she's helped find numerous cats their furever homes with her beautiful cat photos. She is also heavily involved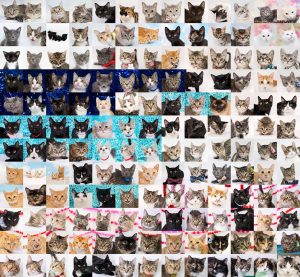 in our event photography.
Check out the answers to her interview below!
What made you want to start volunteering?
I started volunteering in March 2021 in when my friend (and long-time BHS adopter!) tagged me in BHS's post looking for a photographer to do the cats' adoption photos. I reached out to Kelly on and started taking photos the next week! Since then I have also started taking a few dogs' adoption photos, was the event photographer for the 2021 Gala, and have also gotten to do some clinic photos for the website!
What has been your most impactful moment volunteering here?
When it was coming up on my 1-year volunteer-iversary, I knew I wanted to make a collage of all the cats I had taken photos for. It wasn't until I started piecing that together when I realized just how MANY cats I had gotten to spend a few special moments with! Volunteering my photography skills has allowed me to help find homes for these 161 sweet whiskered faces and make a difference in their lives.
What is your favorite part about volunteering?
My favorite part about volunteering is getting to spend a few special moments with each cat and capturing their true purr-sonality to show a potential adopter! One of my favorite things is when I get a really sweet photo out of a scared or "spicy" cat. Also all of Clementine's grumpy faces!!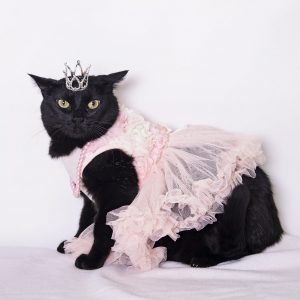 What has surprised you most about working with shelter animals?
One of the most surprising things I have discovered since working with shelter animals is how quickly they can relax with just a few minutes of love. My cat used to be feral, so I know it can be a long process and a lot of work to get them calm and comfortable with you. Some days when I come in to do photos, I get warned that certain cats may be super skittish, scared, or "spicy", so I may not get a good photo. Most times, I can calm the cat down with a few quiet minutes of pets, chin scratches, or hugs.
What do you like to do for fun? 
My biggest passion is photography! I have had my photography business (amberthompsonphoto.com) since 2014 and recently converted an industrial warehouse into a studio. Outside of photography, my biggest passions are ballet and all things Disney! I dance at Uptow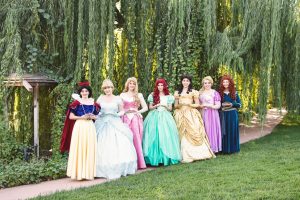 n Dance Arts in Chico, and do all our studio photography and web design. I also own a children's entertainment company called Once Upon A Wish (onceuponawishevents.com), which brings princesses, super heroes, and other beloved characters to children's birthday parties and community events.
Do you have any animals of your own?
I have 2 cats: a senior named Simon and a BHS adoption named Nova. Simon was feral and would come once a day for food for at least 8 years before I was able to get him inside, and now he's a super spoiled cuddle bug! Nova's favorite things are her toy Jon Slow the sloth, people watching through the window, and pestering Simon.