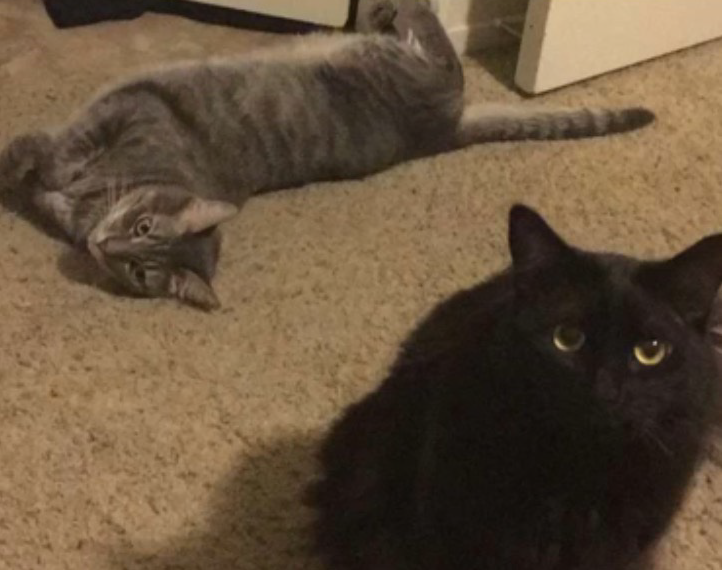 Written by Racheal B., loving adopter
"My boyfriend and I have adopted two cats from Butte Humane Society, and our little family is a definite success to us!
When we adopted our first cat Sherlock, a one-year-old male tabby (he was already named Sherlock and we loved it), he had just been returned to BHS because he wasn't cuddly. We adopted him knowing that he wasn't lap cat material, and we have respected that. But since coming to live with us, he has been sleeping at our feet at night, rubbing his face on us, and walking us to his food bowl each morning. He is a tough guy, but he's a marshmallow in secret, and he loves showing off to company and playing in the bath!
A year after adopting Sherlock, we got him a friend, Watson, who was part of a litter of black kittens at BHS. Watson is the opposite of Sherlock in that he loves to snuggle and be carried around and vocalize his feelings. We also share a mutual love of bacon!
In the two years they've been together, Sherlock and Watson have basically turned out just like their literary counterparts, and we all couldn't be happier. BHS really facilitated our little fur family, and for that we are grateful!"
We are so glad that Sherlock and Watson found their homes, and thankful for the love their new owners have shown!