February is National Spay and Neuter Month!  We are proudly partnering up with several animal-loving businesses in the community to help increase spay and neuter awareness.
Throughout the month of February, businesses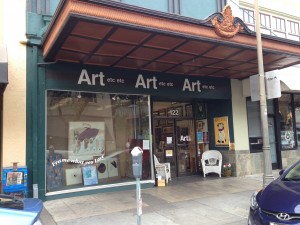 like Art Etc. will be collecting donations to help fill our Spay & Neuter Fund. The fund provides vouchers to help pet owners who wish to take the responsible action of spaying or neutering their pets, but need assistance.
Why is it so important to spay or neuter your pet?  It reduces the chance of your pet developing certain cancers.  It reduces roaming, aggression, messy heat cycles, marking or spraying, but most importantly, it reduces unwanted litters, thus reducing overpopulation and euthanasia.  There's really no reason not to as long as our shelters are full.
So how can you help?  Easy!  Simply visit one of the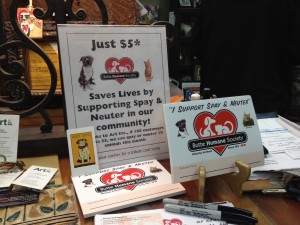 businesses listed below, look for the donation cards, donate $5, and be sure to write your name as big as you can.  You deserve this proud moment.
A big THANK YOU goes out to the following businesses for partnering up with BHS and for caring so much about such a worthy cause.  You are truly heroes in our community!
A-1 Check Cashing of Paradise