Halloween is an exciting time, but pets have no idea what is going on. By taking a look at these Do's and Don'ts, owners can help their pets have a great night too!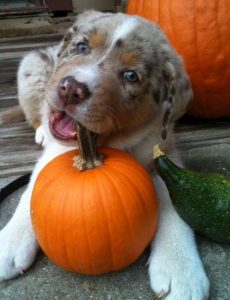 Here are some good things to do for your pets on Halloween:
Properly identify them. Having your pets microchipped and spayed or neutered increases their safety. Make sure your pet wears a tag with a cell phone number, address, and county license number. Butte Humane Society makes pet tags for a low price!
Check their costumes. If you are dressing up your pet for the night, check that he or she is comfortable in it and that it is easy for them to breathe, bark or meow, and move around freely in. If your pet is comfortable then they will be more relaxed, which will make for a better night!
Watch them closely around candles and glow sticks.
If they are at home, keep them away from doors that they could escape from out of nervousness or excitement from the night.
Give your pet(s) time to warm up to you while you are in costume. You will appear different than what they are used to and they may be taken back at first.
Here are some things to avoid doing on Halloween:
Feeding your pets candy or stashing it where they have access to it.
Taking your dog trick or treating with you if he or she is easily scared or not well behaved on a leash.
Putting real candles in pumpkins. Try to avoid anything that could be a fire hazard to your pets.
Being overwhelming to dogs you see while trick or treating. Halloween can be a scary night for pets, so make sure you don't scare them with your costume or by running up to them.
Butte Humane Society wishes fun and safety to you and your furry loved ones!