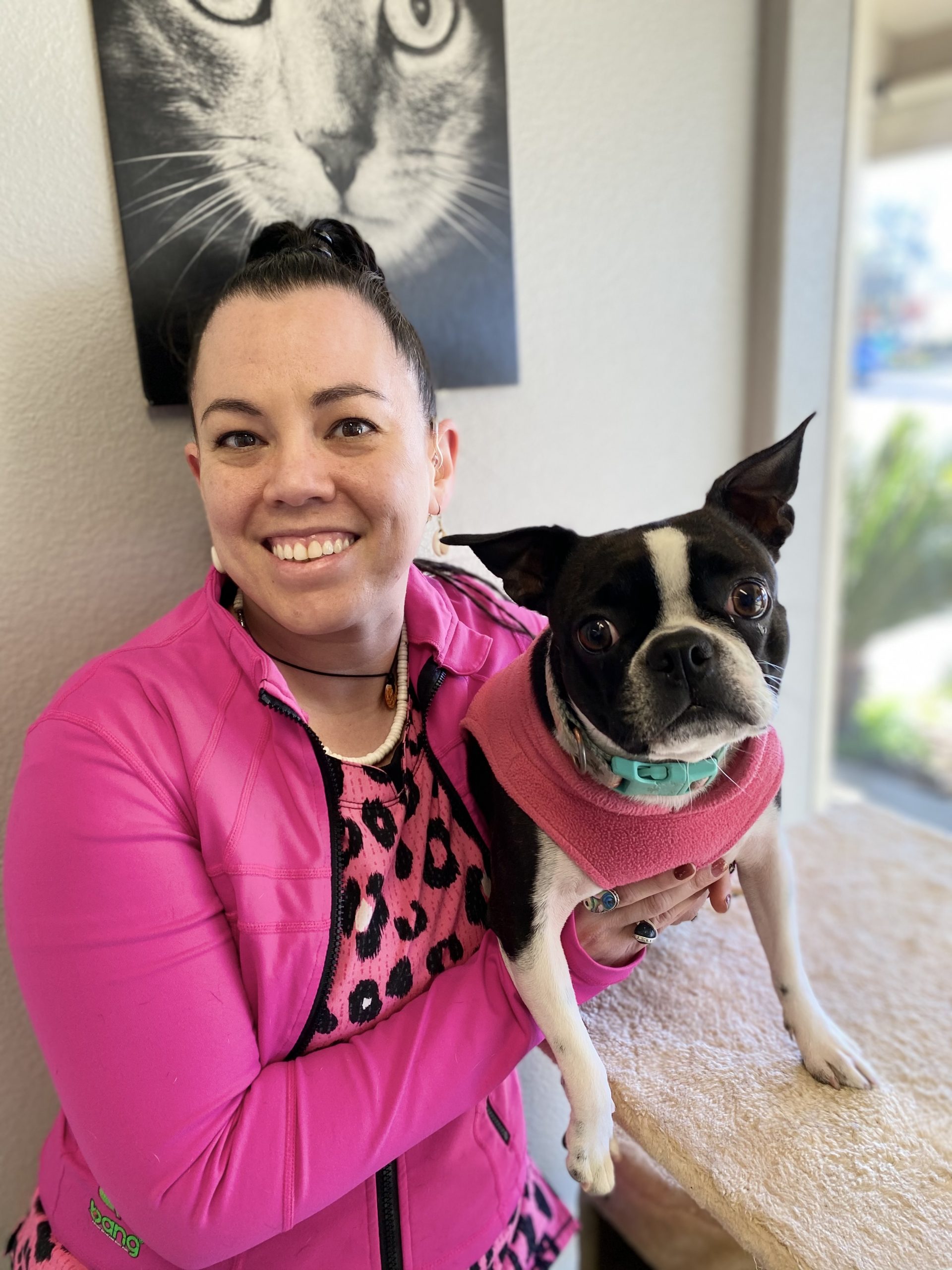 By: Emily Acevedo, BHS Shelter Operations Manager
It takes a special person to choose to work in a field of medicine where your patients can't verbally communicate with you, it takes an even more special person to take on that role in a non-profit, shelter animal environment. Butte Humane Society (BHS) is lucky to have Dr. Mariana Turner as that person. While our veterinary clinic at BHS lacks the large budget and high-end equipment of larger veterinary facilities, the level of care and compassion for each patient that enters our doors is second to none. Since joining the BHS team in early 2018, Dr. Turner has worked tirelessly, putting her expertise in both veterinary medicine and shelter animal care into everything we do. 
On the afternoon of September 8th, 2020, we received word that a lightning fire sparked earlier in the week had grown rapidly and was heading directly toward Dr. Turner's home in the mountains outside of Oroville. It was clear that this fire was going to continue to grow, leading Dr. Turner to evacuate herself and her family from her home while simultaneously leading her team to prep our facility to intake burned cats. The amount of experience Dr. Turner has in treating burned cats brings up some bittersweet emotions based around the aftermath of the Camp Fire that devastated several of our surrounding communities in 2018 and shifted our non-emergency veterinary clinic to a burn cat ward, caring for 17 burned cats weeks after the fire was out. For Dr. Turner, it wasn't a question of if we would help burn cats this time around, but when. 
By September 11th, 2020, while the status of her own home was still unknown, Dr. Turner was leading our team of veterinary staff and veterinary volunteers from around California to care for burned cats as they began to be brought to our facility by North Valley Animal Disaster Group (NVADG) Volunteer's, Butte County Animal Control and transferred from the local emergency clinic. As the evacuated areas began to be accessible by Animal Control and NVADG, the number of burned cats to care for grew, putting a total 14 burned cats in our care. Having dialed in our burn protocols after the Camp Fire, Dr. Turner and her team were able to increase recovery speeds while maintaining quality of care and comfort for these cats that so desperately needed treatment. 
While the North Complex fire proved once again that we are not in control, changing more of the landscape in Butte County, destroying homes and claiming lives; Dr. Turner never wavered in her care for the cats who made it out of the fire. After a month and a half of being evacuated, Dr. Turner and her family were able to return home to a property partially damaged, covered in ash, but a home still standing. All 14 burned cats successfully completed their burn treatments and got a second chance at life thanks to a selfless doctor that BHS will forever be grateful for. 
---