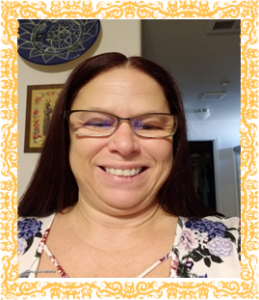 Tracy has been a volunteer at BHS since July 2018. For the past 6 months she has been a dedicated volunteer in our clinic, helping out with filing and all kinds of office tasks. Tracy will help whenever is needed, even coming in on weekends. She is so great at knowing when and where staff needs less or more help, which is great since the clinic can get very busy. According to clinic supervisor Emily, Tracy is always willing to help and spreads positivity wherever she goes. Staff love having her around!

Do you have any animals of your own?
"I have 4 Kitties- Sox, CoCo, Crush, and Sandy and 1 dog, Leo."

What are some of your hobbies?
"My hobbies include traveling, playing with my grandkids, volunteering and am currently trying to start my small business in sales."

Would you consider yourself a dog person or cat person?
"I love both dogs and cats, but I think if I had to choose I am more of a cat person."

What do you like most about being a volunteer?
"The thing I like most about volunteering for BHS is the animals. I love taking care of them. I also love giving back to my community."
Thank you for sharing your positive attitude with us Tracy, we're lucky to have you on the BHS team!