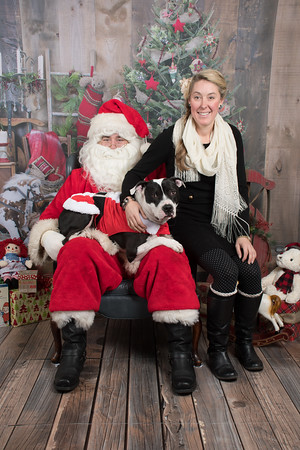 Many volunteers ease their way into volunteering. Not Tena! In the short amount of time that she's been volunteering, she's already racked up 40 hours and shows no sign of slowing down.
She adopted Jack, a former BHS resident, in September of 2015 and is head over heels for him. She keeps us updated on him as well as all the current guest dogs of BHS. Her consummate updates on the dogs she works with keeps all the other volunteers informed which helps with consistency when training, which in turn fosters a situation that helps our dogs be more prepared for their forever home.
BHS staff always appreciate a volunteer who understands the animals and their needs like Tena does. "Tena has an incredible dedication to the dogs and she always thinks about the staff too. She is willing to take on some of our more challenging level 1's and I am excited to see what she will do as a level 2 volunteer. She has been a tremendous help since becoming a volunteer," says BHS behaviorist, Brittany D.
She has already achieved Mentor status, which means that she qualifies to train new volunteers. This usually takes months. Tena is quickly climbing up the volunteer ladder and will be running this place in no time. BHS needs more volunteers like her.
Thank you, Tena, for your time, your effort, and your compassion!