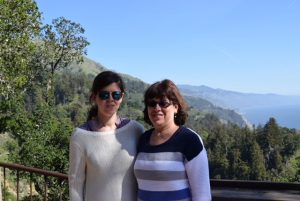 Linda B. has only been a volunteer at BHS since April, but she has already logged 100 hours with our dogs! In addition to walking dogs at the shelter, she also takes advantage of our Dog On The Go program and takes longer term dogs home for the day to decompress. We love seeing her updates of our pups enjoying the yard and cuddles on the couch. When asked about Linda, our Behaviorist Shannon said "Linda is so focused on the dogs when she's at the shelter. She's nice & friendly, and you can tell her heart is in it for all of the right reasons. We are so lucky to have someone like her who dedicates time to be with our dogs, helping mold them and prepare them for a forever home."
Linda told us that her and her mom, who is also a volunteer, love taking dogs on the go and seeing them get adopted. They have a passion for shelter dogs, and they actually adopted a Cattle Dog mix from BHS back in 2000.
Thank you to Linda (and her mom, Lori) for being such incredible volunteers. The BHS Staff really appreciates you – and so do the pups!