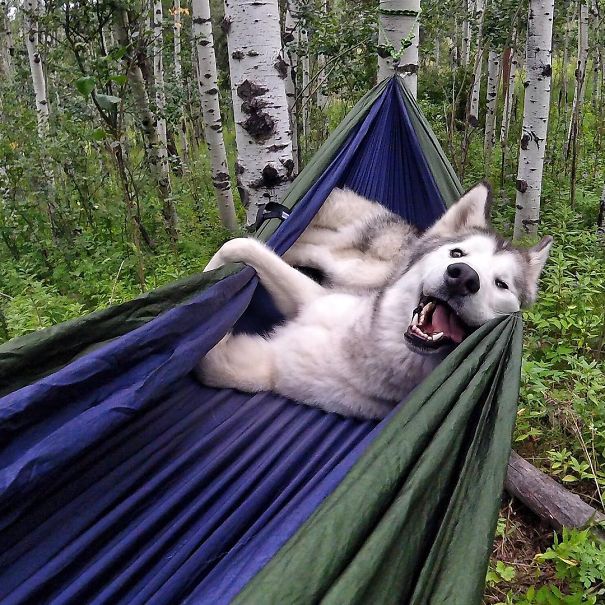 There's nothing quite like sleeping under the stars, roasting marshmallows and going on hiking adventures with friends and your dog. However, there are a few things to keep in mind when camping with your canine companion.
Before leaving for your trip, be sure your dog is up-to-date with his/her flea/tick and heartworm prevention. Also consider getting a rattlesnake vaccination or a microchip inserted, both of which are offered at BHS. Your dog's ID tag information should also be current, and make sure to include a cell phone number on the tag to be contacted as soon as your animal is found.
Here are some items to bring along on the next camping adventure that will make for a smoother trip:
Collapsible food and water bowls

Animal life vests for swimming

High value treats to keep dogs from wandering

Poop bags

A lengthy tie-down cable or rope that can connect to a harness

A harness is much more comfortable for dogs, especially if they chase something while tied down, they are less likely to  hurt themselves in a harness like they would in a collar

Health and vaccination records if you happen to cross state lines on your way to your camping destination

Pet first-aid kit
During your camping experience there will most likely be a lot of exercise so make sure your dog is not being overexerted and is staying well hydrated. Always check your dog's coat for ticks, burs, and fox tails. Most importantly, have fun adventuring with your animals – camping is a vacation for the both of you so make it a safe and relaxing one!