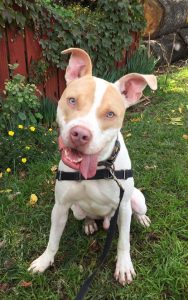 History of the Pit bull breed
Originally, as America was still developing, pit bulls, were trusted with many different responsibilities around family and homestead. Responsibilities such as helping on hunts for food, as well as being a companion and protector of the children in the household, were part of the daily life of a pit bull. Due to its reliability as a working dog and companionship with owners, pit bulls were one of America's most popular breeds. Many well known people owned pit bulls, including President Roosevelt, Helen Keller and in the movie "Little Rascals", further exemplifying the trustworthiness and kind nature of a pit bull.  
Dispelling the Misconceptions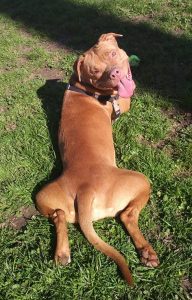 Modern misconceptions have tarnished and misrepresented the real personalities and demeanor of the pit bull breed. Stereotypes of the breed, such as being violent, were caused by humans and the ways in which they treated these dogs. The way any dog pit bull behaves depends on how it, as an individual, is raised and the environment from which it comes. If a dog is exposed to an environment, which nurtures and loves them, the dog will behave that way. If the dog is neglected and exposed to a hostile environment, they will act accordingly. The responsibility of ensuring a dog will be loving and kind falls on the individual who cares for them. 
In an annual test by the American Temperament Test Society (ATTS), over 240 different dog breeds were tested on different aspects of their temperament, such as shyness, aggressiveness and friendliness. The American Pit Bull Terrier breed passed at a rate of 87.4 percent, higher than the overall average of 83.4 percent .
To say that all American Pit Bull Terriers and other similar breeds are all the same would be a mistruth; just as much as it would be to say that all German Shepherds make great police dogs, or Rat Terriers are good hunters. The truth is that the breed doesn't determine the dog. Looking forward it's important to remember to encourage all dog owners to raise their four-legged friends in a friendly and positive environment and to recognize their own dog's behaviors.