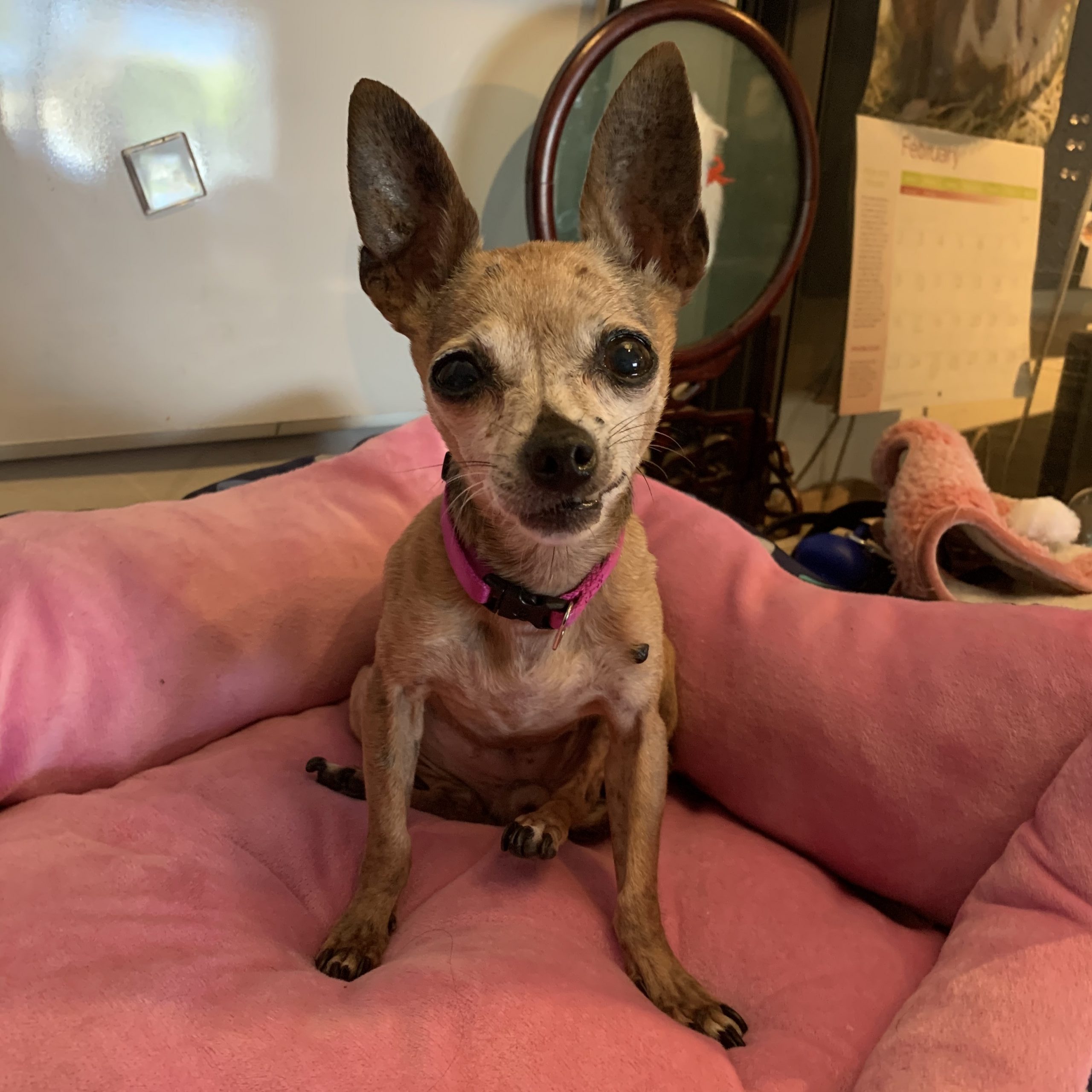 When I first saw Tetra on the BHS Website a few months ago, I instantly fell in love with her tiny physique and contrasting giant bat-like ears. I hadn't had a dog since childhood and wasn't sure that I was ready to make that commitment, but I found myself going back to Tetra's profile on the website each day. I was always surprised to see her profile still active and wondered how no one had scooped this little baby up into their lives.
Eventually, I messaged our Foster Coordinator to see if Tetra was available to foster. Luckily, unbeknownst to me, she was currently fostering Tetra and was actively looking for someone to take over! I brought Tetra home the next day and so began our journey. She settled into our house very quickly, joining right in with our lives and making our house her home. She and my boyfriend immediately took to one another, she loves to curl up in his arms and has learned that his beard is the best head-scratcher she could have ever dreamed of!
We had soon decided that Tetra was the perfect pooch for us and we couldn't imagine parting with her. We started the adoption process as soon as we could and officially welcomed Tetra home. She's nearly 11 years old, but that doesn't stop her from living life to the fullest! She's such a sweet gal with a complex and vibrant personality, she loves to snuggle in bed each night and is so fun to take on outings and trips. Tetra has been the perfect addition to our lives that we never knew we needed, we are so lucky to have her!