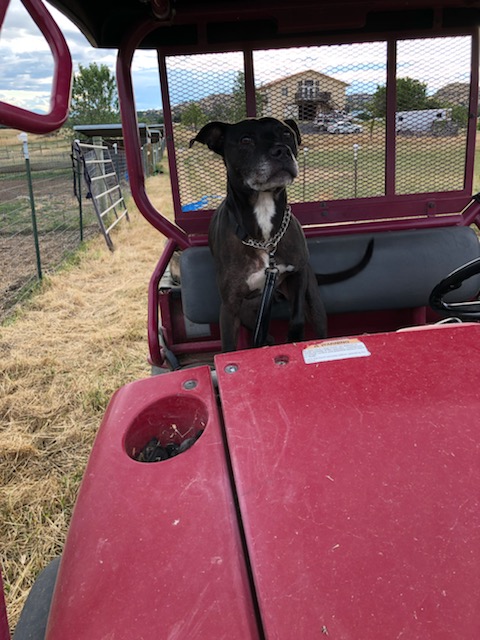 Written by Adopter Madeline Rau.
Sid and I have had a big year and he has been such a positive light. I took him on as a Foster after I was paired with him for the BARC program through Chico State Psychology Department. Because of the Camp Fire I was asked to continue to be his foster through the coming months. 
By the time he could have gone back to BHS I could not stomach taking him back. By then my home was his home, my bed was his bed, and my heart belonged to him. I knew of his behavioral issues and I believed because of that I was right home for him to continue and be consistent with his training. Based on my experience with him, you can teach an old dog new tricks. Sid loves his kitty brother, his little poodle sister, and kids, which was the opposite of what his sign said. We had to work on all of those things over time but it was not impossible. 
Things he loves: chicken, running after the ball but not bringing it back, runs through Bidwell, going to the barn in Butte Valley to take care of the horses and ride in the cart, having lazy days and visits to the grandparents in Sacramento. I love that I can give him the best last years of his life, just based off of his rap sheet of the amount of times he was surrendered.