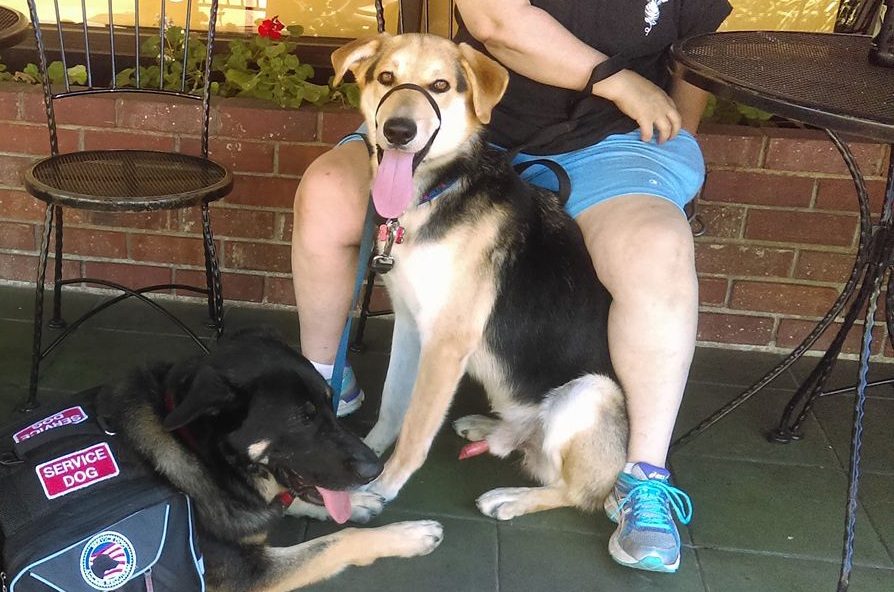 Written by Niculina A., loving friend of Luke's adopter
My friend adopted Jackson, now named Luke, on Sunday. He is doing extremely well! He is great with the cats and great with all dogs, both male and female. He is also house broken and doesn't chew! He's a bit of a picky eater; he doesn't even like Milk-Bone treats! I have started working with Luke and my friend on basic training, such as sit, down, stay, shake, back, and speak.
He is learning to walk on the lead with the help of a gentle leader, our goal is to end up not needing it. He still gets really excited when he sees another dog, so we are working on not barking with excitement. Overall he is doing very well and he is so happy!
Anyways, thanks for making the adoption process painless and quick; the staff were really nice about everything, and that goes a long way and is much appreciated so thank you for all that you guys do!
Sincerely,
Luke's Family & Friends