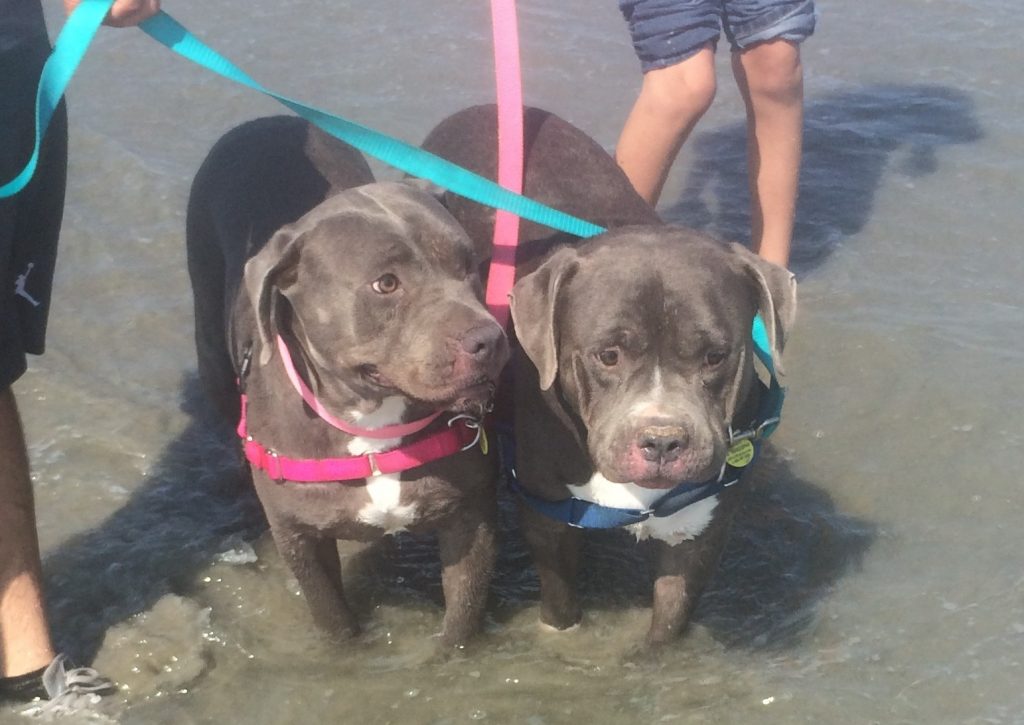 Written by Amy B., loving adopter of Ellie & Eeyore
My boyfriend and I adopted two dogs from your shelter who were very loved by the staff members at the shelter, their names are Ellie and Eeyore. Everyone that meets these two adorable dogs absolutely loves them.
They have improved in their confidence to take strolls on the streets, their issue with loud noise has definitely improved, they even made friends with different dogs! They love to cuddle and give kisses, play with toys and go to the beach. We are forever grateful to have them a part of our lives; we cherish them in every way we can!