Angus seems very happy in his new home and being part of our family. We could not be more thrilled with him, he is so sweet and such a good boy! We did change his name to Angus. No issues with Benson, we just thought Angus was a perfect name for a Scottish terrier. My daughter loves the Disney movie "Brave" and the lead character has a pet horse named Angus who has the exact coloring that he has. So he was Angus the moment the kids laid eyes on him.
I can't say I have noticed any personality traits that differ from when we first adopted him. He is very smart and picked up potty training within two weeks. He is a creature of habit and loves his routine. He cracks us up each night because he puts himself to bed in his crate as soon as he sees us getting onto bed!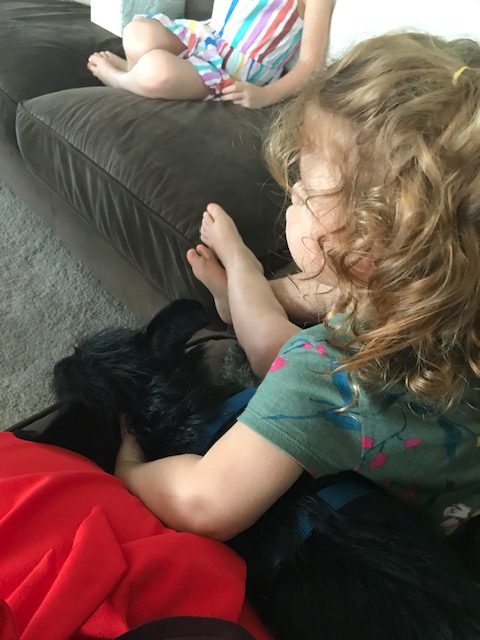 Our vet noted from his first visit that he has a great temperament and that has held true to today. Angus and our cat love to play and get along great. In fact, our cat has started joining us on walks (not on a leash just following alongside Angus). We make quite the sight… He is also very friendly towards other dogs we encounter on our walks!
The process to adopt on your end was very easy and the staff was so friendly and knowledgeable. They made the adoption a breeze and I cannot compliment them enough!We had been looking for a while, ever since our family dog passed away last May (he was almost 15). We were very discouraged with the process of trying to find a dog during COVID (it was so competitive to find a rescue). Our experience with the Butte Humane Society could not have been more night and day to many of the other shelters we looked at!