This is one adopter's story about a BHS alumni who touched their lives.
In July of 2011, my newly married husband and I decided we wanted to start a family. By that we meant, adopting a dog!
We went to the Butte Humane Society and walked up and down the aisle looking at all the adorable dogs. We came across this 9 month old female, hound mix labeled: Amazing Annie.
She was pulling her blanket inside and out and snuggling in a little ball. She was very timid, but that was alright with us. We wanted a gentle family dog and that was exactly what she seemed to be.
We adopted Annie that day. The next few weeks were tricky, but lots of fun.
Annie was scared of everything and treats did not seem that important to her.  When we went for walks she would occasionally, just stop and not move. For no reason, she would just stand there and be stubborn. My husband had to carry her home a couple times.
She loved evening snuggles when she was tired and the more we did that the more she trusted us on our outings. She eventually started to respond to treats and positive reinforcements. She learned sit, lay down, roll over and speak.
We take her to early morning off leash time. She had gotten really good at fetch with a ball and a soft frisbee.  She even goes swimming in the creek when it's warm and will fetch her ball or giant sticks with our parents' dog, Niki.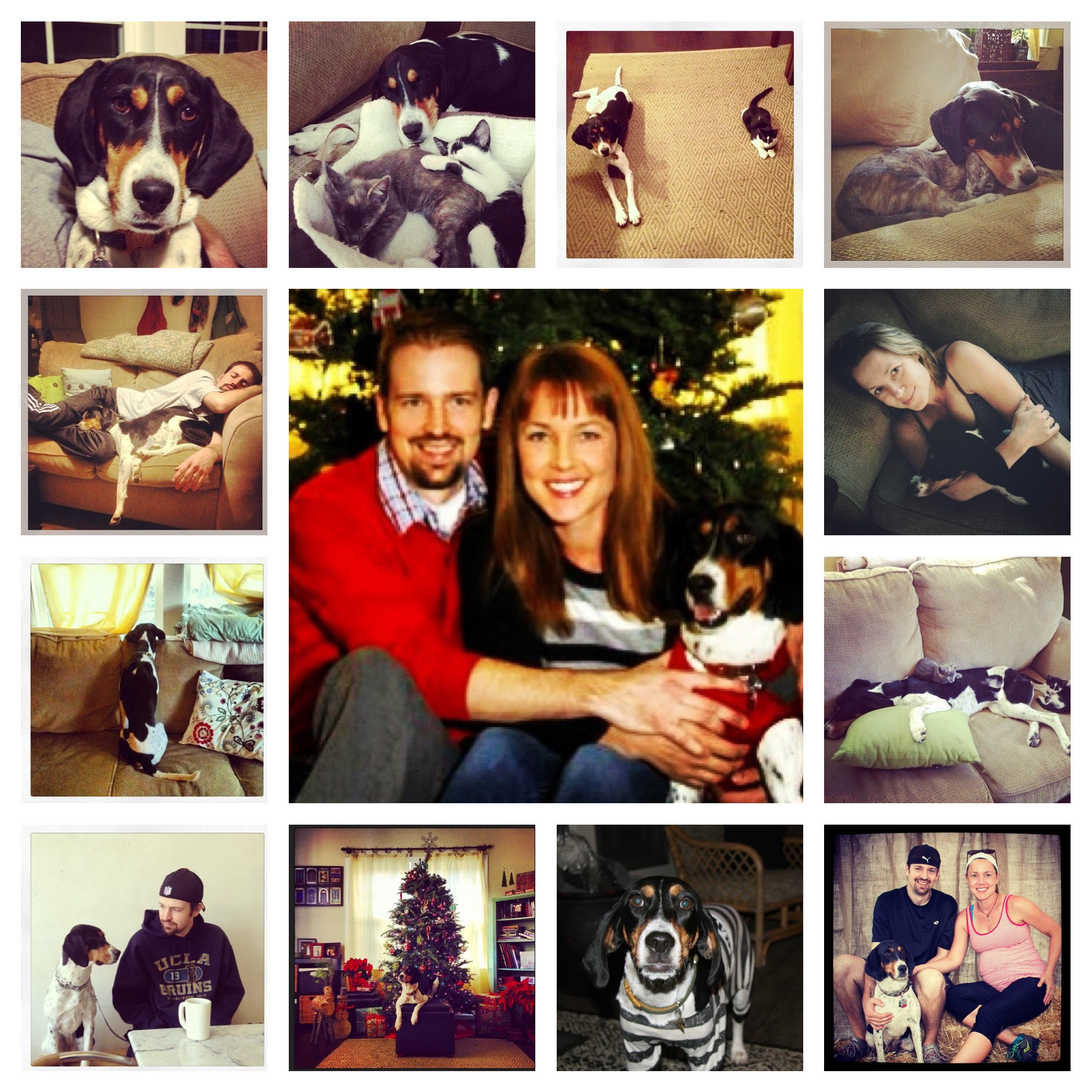 With all this positive, we still have some struggles.
She gets very timid meeting new adults or dogs, but once she feels like she knows them, she treats them like family.  Loud noises still scare her.  When fireworks go off or something breaks and makes a loud noise she gets really scared and needs condolences that everything is alright.
On a positive note, she loves babies and kids!!
She must think they are just her size because all she wants to do is give them kisses! She never has to warm up to kids, which is awesome because my husband and I are expecting our first child any day.
We are so happy to have Annie and to eventually raise our child with such an amazing family dog! Annie will always be our first baby and we can't wait for her to meet our new addition.
Thank you Butte Humane Society for rescuing Annie so our little family could be complete.
Sincerely,
Katie & Jeremy Woodward
If you have a story about your adopted BHS Alumni pet, we'd love to hear it! Please email 400 words or less along with a few photos to feedback@buttehumane.org!
Stories may be used on our blog, website, social media, or print newsletters.