Second Chances Created From Saving Pets Challenge
Everyone deserves a second chance, especially animals suffering from conditions they have no control over. Broken limbs, heart worms, and skin and eye infections are the leading conditions that require extra care and money for the animal. If not treated properly, these conditions can worsen and even lead to death.

This is why BHS has the Second Chance Fund, which is specifically used for animals needing extra care. On a month to month basis, BHS utilizes around $2500 of supporter donations from the fund to treat and care for animals that need extra services.

Lady, a Chihuahua who was suffering from an eye ulcer, was going to be euthanized at another local shelter because they could not afford the treatment necessary. Lady was transferred to BHS to receive eye surgery, which is only possible by funds donated to the Second Chance Fund. This is just one example of how your donations help save lives by providing the proper treatment for animals needing extra care.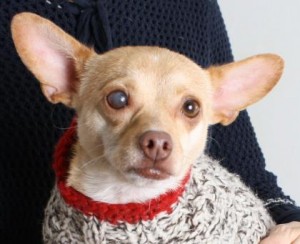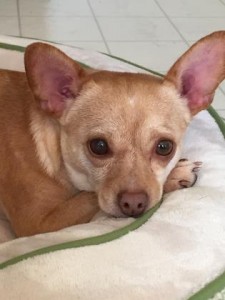 Lady, a 3-yr old Chihuahua, was saved because of the money donated  to the Second Chance Fund.
To help increase donations to the Second Chance Fund, BHS participated in the Saving Pet Challenge. The goal BHS strived for was $5000 in donations by June 5th. By the end of the challenge, supporters had raised around $2000 for the fund! With this money, donors like you will provide animals with special needs, like Lady, proper  medical care to live a healthy life and get adopted. Without support of the Second Chance Fund, loving, adoptable animals risk be euthanized.
At Butte Humane Society, we pride ourselves on going the extra mile to ensure the proper care and treatment of rescue animals so they can be adopted into a loving home where they can flourish.
Written by Nick Bragg