Happy New Year!  Have you made a resolution yet?   Maybe you want to exercise more, help your community, or change a life. Consider volunteering at Butte Humane Society where you can do all three at once.
We've all been there.  That time in your life where you really, really, reeeally want a pet but your situation won't allow it.  First of all, thank you for being responsible by waiting until you can provide the best life possible for your future pet.  Secondly, there is a loophole for BHS volunteers.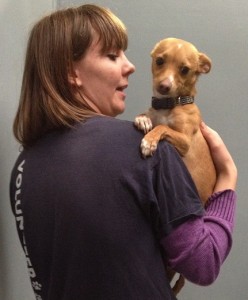 Come play with our cuddly kittens and walk our loving dogs.  Unfortunately, they don't get out much while they wait for their forever family to come find them.  They need volunteers to help care for and socialize them, to play with them, and to remind them that there are wonderful people in the world and to give them hope that they might go home with some of them soon.
Wish you could have a dog so badly that you would settle for having one for justa day?  As a BHS volunteer you can…in a manner of speaking.  Approved volunteers get to participate in the Dog On the Go (DOG) program where you can actually take a dog home for the day. Take it to the park, take it for a country drive, or just take it home and cuddle up in front of a movie.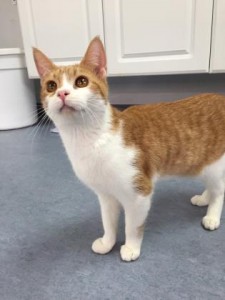 The only people that are more appreciative of our volunteers than BHS staff are the pets we care for.  Yes, pets are people too. Volunteering is not just good for the pets, it's also good for the mind, body, and soul.  So why not do it at the place that has been voted "Best Place to Volunteer" four years in a row by Chico News and Review readers?
Click here to learn more about volunteering at BHS.  You'll be glad you did.