After the Camp Fire broke out on November 8th, Butte Humane Society wasn't sure what role it would play in relief efforts.
On November 10th, just two days after the fire, Butte Humane Society put a call out to our supporters for pet food and supplies, and they answered. It was on that day that the BHS Pet Food & Supply Pantry was born. Our tiny warehouse was soon filled to the brim with everything you could think of for our furry friends who had survived the fire with their humans. We quickly outgrew our warehouse (thanks to the outpouring of support) and moved to a ~5,000 sq. ft. building.
Our records indicate that we have been able to help thousands of humans & their pets. In the first three weeks the pantry was open, we were assisting an average of 200 evacuees daily. Now that things have settled down, we are averaging a visit from 80 to 100 evacuees a day.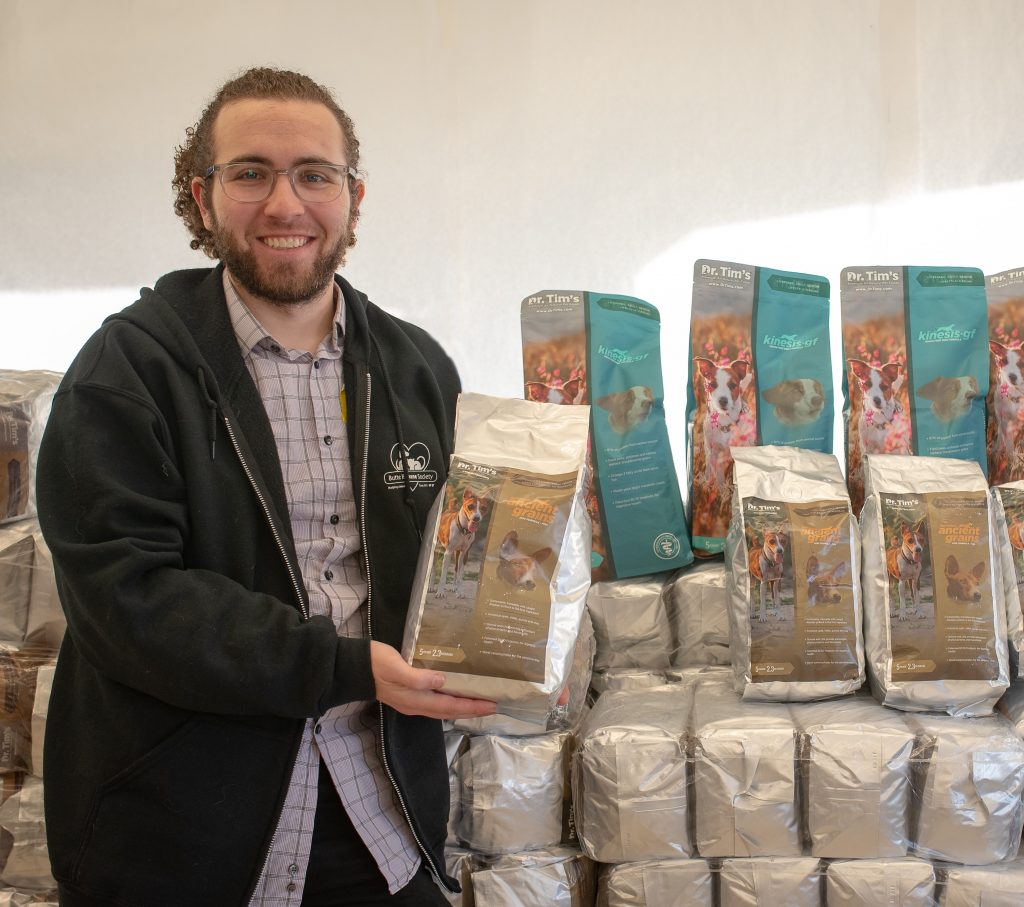 For those who don't know, the BHS Pet Food & Supply Pantry staff is comprised mostly of volunteers. One of those volunteer, Dash, has really gone above & beyond to help make the pantry what it is today. When asked about Dash, Mandy (Pantry Manager) said, "Dash arrived on the day the pantry was moving from our Admin location to our current address on Longfellow. He quickly took charge with his positive and assertive attitude, and helped organize and move donations to our new location. Dash has been a huge help with many aspects of the pantry. As a Team Lead in the dog food section, Dash trains volunteers, keeps his section organized, and is the point person for when someone is asking for a specific type of dog food. Dash always brings a smile when he comes to volunteer. He brings us homemade goodies, and is always eager to help brighten someone's day. When we are expecting a large donation, Dash is only a phone call away to come help us unload hundreds of dog food bags and other supplies. It is volunteers like Dash that have helped make this pantry to be as successful as it is."
So, thank you. To our donors & supporters. To our volunteers. NONE of this would be possible without you!