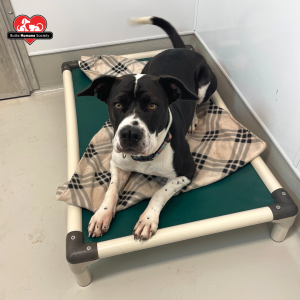 BHS is on a "Mission To Comfort" this holiday season and we know nothing beats cozying up in your own bed each night!
This season, we invite you to be apart of making our new facility feel like home for the many pets still waiting to be adopted.
Why a Kuranda bed? Kuranda beds are uniquely designed to discourage chewing, and are built to last for years! Rest easy, knowing your donation will be long lasting, and allow staff to reuse the bed for years to come.
Plus, they are easy to clean when compared to traditional fabric beds. Less cleaning time, gives staff and volunteers more time to bond with the animals and move them closer and closer to adoption!
---
Why Dogs Love Them: 
Just a few inches of elevation can relive stress on joints and eliminate pressure across the body. Deigned to provide orthopedic comfort, Kuranda beds relieve tension while a dog sleeps. Which helps the dogs stay in a shelter feel more like a temporary home.
Why Cats Love Them:
Every cat needs a cozy perch! Not only does it give them a comfy place to sleep, the elevated towers and beds increase valuable kennel floor space. While the easy to clean material stops the spread of disease between animals.