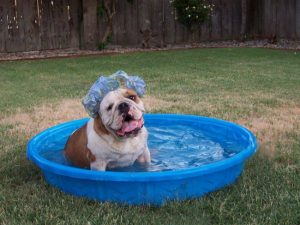 School is out and summer is here.  Time to get outside and enjoy some fun in the sun, right?  Well not so much for Fido or Fluffy.  Sure your best friend loves to play outside with you and keep you company while you run your errands, but when summer temperatures in Butte County reach upwards of 115 degrees, now is good time to consider taking steps to protect your pet.
We love where we live, but it's no secret that the North Valley is prone to dry, miserable heat.  Prolonged exposure to high temperatures can cause significant, irreversible harm to your pets. So, what can you do to help your pets in this heat?
Leave Your Pet At Home
Despite warnings, every year people take their pets shopping with them thinking, "I'll just be a minute" or, "It's okay because the windows are cracked." But it only takes that "minute" for your best friend to overheat.
On an 85 degree day inside a car:
10 minutes = 102°F
30 minutes = 120°F
*At 107°F dogs begin suffering brain damage or even death.
Shelter and Shade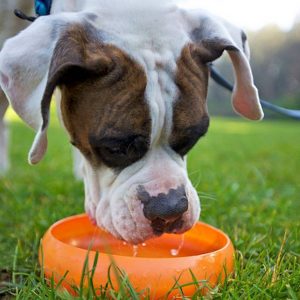 Got a fancy doghouse?  If that dog house is not well ventilated, it might as well be an oven.  As for that shade, it moves.  Your dog might be chilling in the cool shade of your neighbor's oak in the morning when you leave for work, but where is that shade several hours later in the hottest part of the day? 
Keep It Full And Keep It Cool
You remembered to fill that water dish, but has it been warming in the sun?  Is it in a heat retaining metal bowl? Just like you, dogs and cats prefer cooler water.
If The Ground Is Too Hot For Your Feet, It's Too Hot For Theirs
A dog's feet can and will burn, blister, or bleed if it's hot enough.  If your dog is limping or refusing to walk while outside, that's likely a warning sign.  Dogs that have just been rampaging through the water are especially at risk as the water may have softened their pads.
Summer Safety Do's And Don'ts
Do:

get your pup a small wading pool to splash around in.
make frozen treats for your dog, or freeze a block of water and let them play with it.
consider shaving your dog's heavy coat; just not too short as dogs get sunburns too.
consider how far you take your pet from the nearest emergency facility.
learn from Cesar Millan how to cool down a hot dog.
Don't:
exercise your pet mid-afternoon.
encourage your pet to speed up when it wants to slow down.