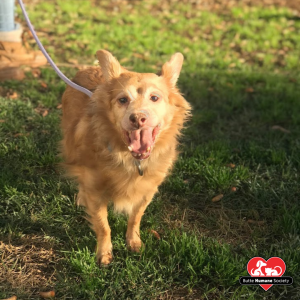 Reintroducing Louie! Foster Success Story
Louie has been in "fospice" care for 9 months now! When Louie originally came to us he wasn't in good shape, upon intake we could see he had severe dental issues but that was only the tip of the iceberg.
Louie's medical exam determined he has kidney disease, heart failure and a scrotal hernia all valid reasons why he couldn't safely be put under anesthesia to treat his dental disease. The conditions make him at risk of not making it through surgery- so we decided the best thing for Louie was to live out his golden years in our foster program.
Through foster care Louie has had some ups and downs with his kidney care diet but he has been given the opportunity to become a part of his foster family embracing other animals, a young human counterpart who he spends most nights curled up with and a loving and safe place to call his own.
He recently visited us at our new shelter and is still part of our BHS family. We are so grateful to the foster parents who open their hearts and homes to dogs like Louie who can live out their golden years with love and care.
His foster mom says "Senior dogs desperately need love too and the love and appreciation they show back can be tremendously overwhelming.