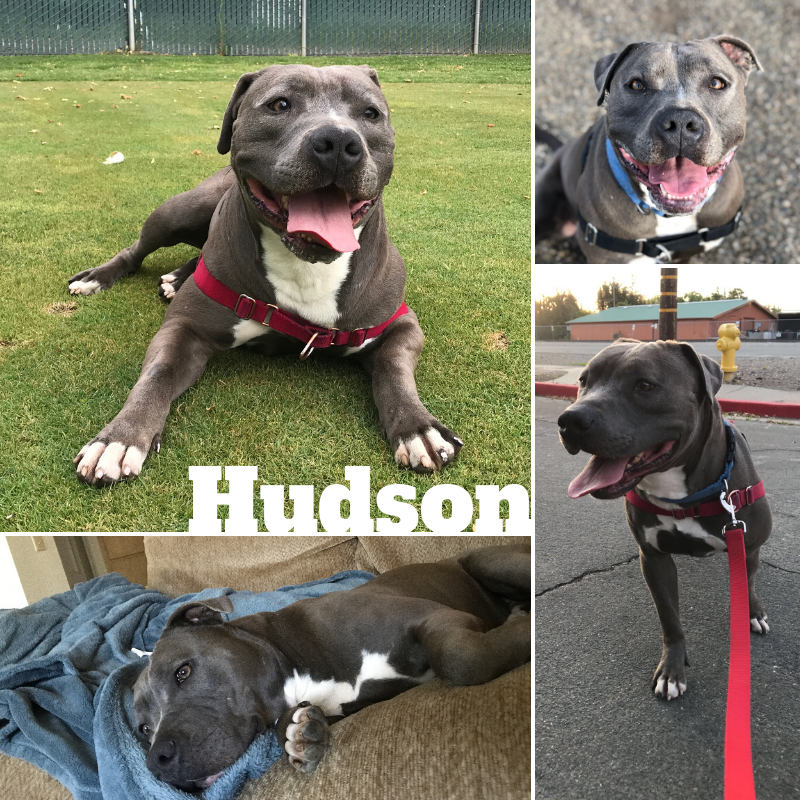 Say Hello to Hudson, a super loyal pup who's ready to be your perfect companion!
Hudson is currently spending some time in Foster, here's what his foster family had to say about their time with him:
"Hudson has been thriving since he has been in his foster home! He is enjoying lounging around, playing with his toys, and mostly his walks! Hudson is happy to go outside and get his "zoomies" out or even lead me on a new walk! He has been nothing but relaxing and enjoying his time… Hudson has claimed our laps as his happy place while he cuddles up for belly and head rubs! His loyalty has sparked and he is the happiest guy to see us walk through the door after work!"
If you think Hudson sounds like the perfect boy for you, give our Dog Adoption Center a call at 530.343.7917×201!