Canine Equipment
Written By Shannon Wright
September 27th, 2021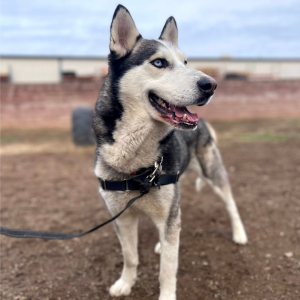 Traditionally, all your dog ever needed to go for a walk was a collar and a leash. As owner awareness and modern dog training has developed many dogs and their owners benefit from other types of equipment coupled with training. Hopefully this article will shed some light on equipment options for your dog's training, walking and hiking needs. The goal is always to have you and your pup have an enjoyable experience!
With any equipment proper steps should be taken to introduce the equipment in a low pressure environment coupled with some tasty treats. Acclimating your pet to happily put the equipment on and off with ample rewards will develop a positive attitude and association with the equipment. Always make sure you've purchased the correct size and adjust the fit appropriately to your dog.
Teaching and training your dog to walk loose is vital to making the equipment work the way it should. No piece of equipment is a magic tool to eliminate pulling. Please watch for an upcoming article on loose leash walking. Never leave equipment on when your pet will be unsupervised. Leaving equipment can pose a health and safety risk by getting entangled in objects.
Types of Equipment
---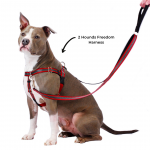 My personal favorite is the 2 Hounds Freedom Harness. This harness is an amazing tool to help train your dogs to walk well on leash. The design of this harness has 2 leash attachments, one in the front and one on the back. My favorite feature of this harness is when you've trained your dog to walk loose on leash, you can alternate between a front or back clip harness.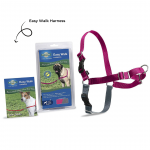 Easy Walk Harness
The Easy Walk harness is a great option for dogs who are big pullers, it's  designed to be a front clip harness and works well to guide your dog in the direction you're walking. It comes in a variety of colors and sizes and is extremely affordable.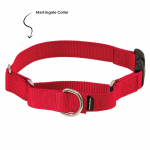 Martingale Collar
For owners who decide to avoid harnesses and want a balanced approach, Martingale Collars serve as a training collar and slightly tighten when too much pressure from pulling takes place. The best feature on a martingale collar is when fitted appropriately they are a 'no-slip' collar.