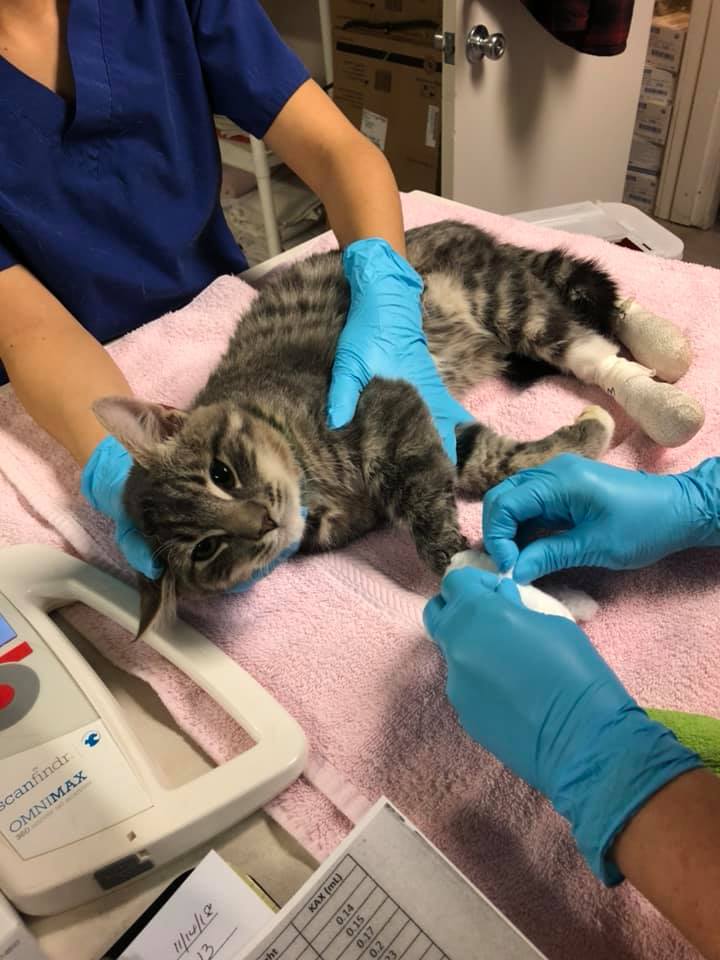 Five days after the Camp Fire broke out, our Veterinary Clinic took in 17 burned cats. The clinic operated 7 days a week for a month and a half to provide burn care until we were able to decrease those hours based on the progress of our patients. Our veterinarian, Dr. Mariana Turner, did not take a day off until December 16th (she worked 32 days in a row)! We had countless skilled veterinary professionals come to volunteer their time in helping care for the burned cats, including three techs from Washington and Dr. Brenda Motsco who came from Ohio & donated almost a week of her time to us. We also had amazing support from the San Francisco SPCA.

To this day, we have reunited 6 of our burned feline friends with their families – one of the cats was surrendered to us as the owner was unable to keep him. We are still searching for the owners of 10 of the cats. Our Clinic has only housed burned cats, while our Adoption Center (at the same location) is housing owned cats that were transferred from VCA and 27 stray cats from the Del Oro shelter due to their upcoming shut-down.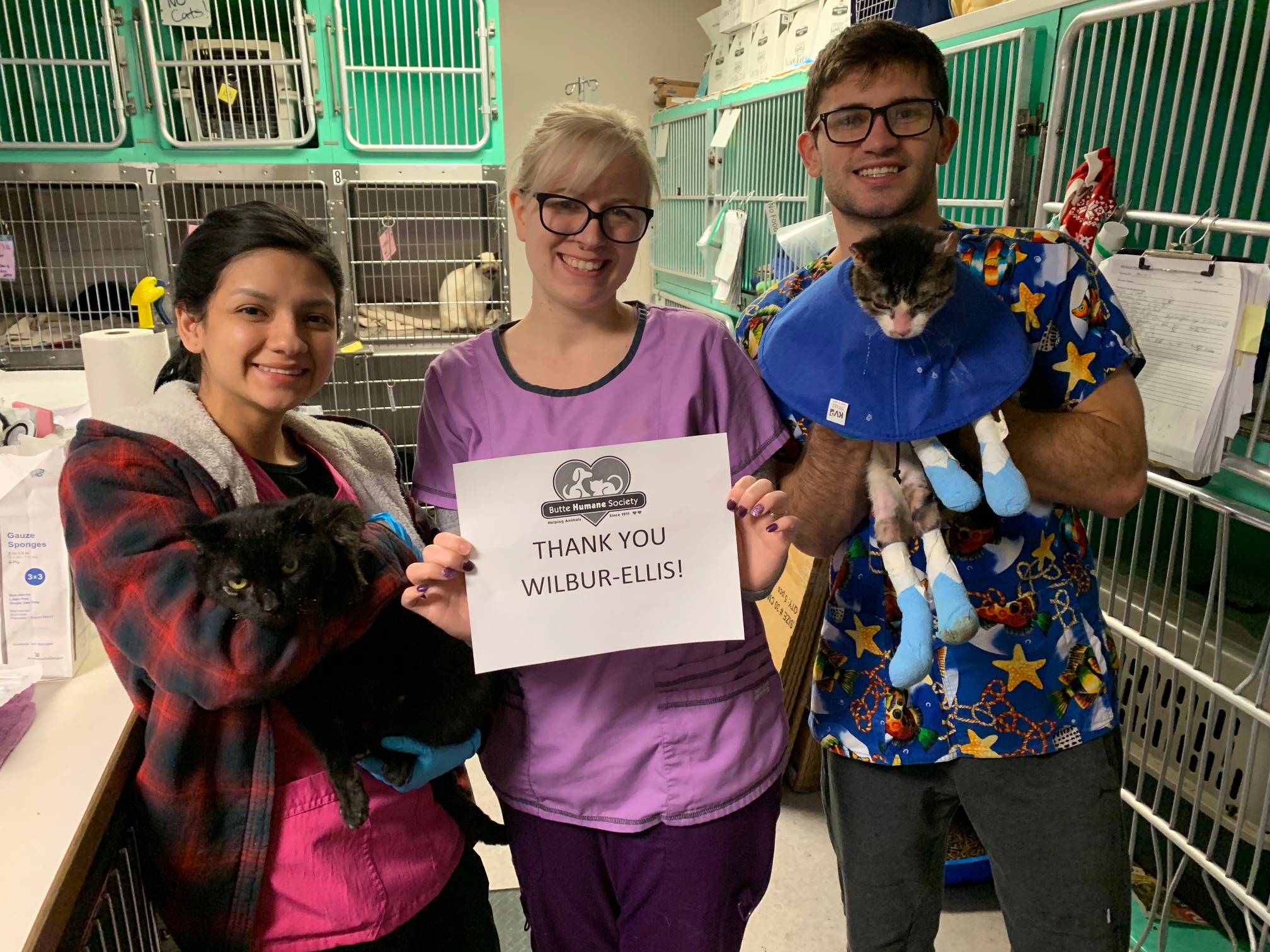 On November 14th, the Veterinary Clinic also began offering free microchips and core vaccines to those from evacuated areas. To date, we have provided 125 microchips and 296 core vaccines. The services, provided at no cost to survivors, are possible because of our very generous donors. We hope to be able to offer additional services in the future to pets who survived the fire.

If you were affected by the Camp Fire and would like to have your pet microchipped or vaccinated, please contact our Clinic today to schedule an appointment. 530.343.7917 x 202.