Spring into Wellness!
By Emily Acevedo
Spring is just around the corner and we know many pets are eager to get outside and enjoy some sunshine! Prevention is the best protection when it comes to your pet's health, and now is the perfect time to make sure they are up to date on their immunizations, preventatives, and annual exams! As we start to venture out with our pet's for adventures and even just enjoy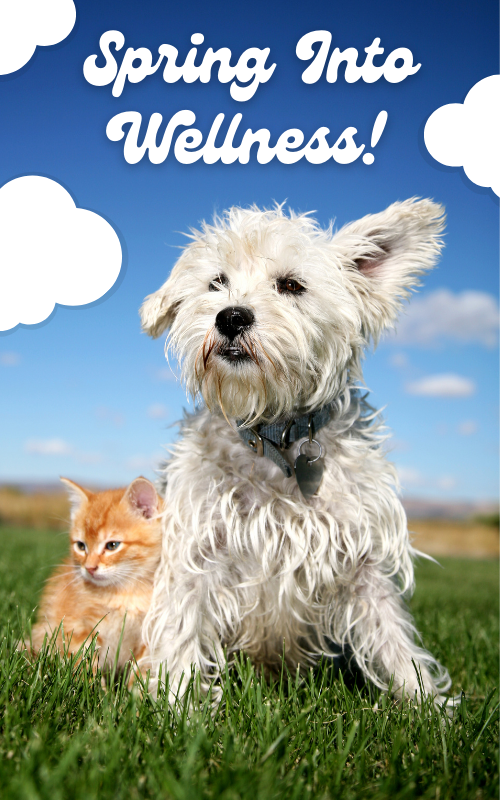 time in our backyards, it's inevitable that our pets will come into contact with pests, parasites, and areas that are frequented by animals who can carry and spread disease (other people's pets and wild animals included!). We want all pets to be protected and able to enjoy happy healthy lives no matter the season and we have a few recommendations to make that happen.
1. Keep your pets up to date on their immunizations. The vaccines your pet needs depends on their lifestyle and exposure, but even indoor-only pets need to be protected.
2. Keep your pets current on their monthly preventatives for fleas, ticks, and especially heartworm.
3. Stay current on your pet's annual exams. This can help your Veterinarian to catch problems before they become large and expensive medical issues and ensures your pet has the best chance of keeping invasive medical problems at bay as they age.
Unsure of what your pet may need or where to start with a new pet? We are here to help tailor a plan to best for your pet and their lifestyle! Call us today for an appointment. 530-343-7917 ext. 202