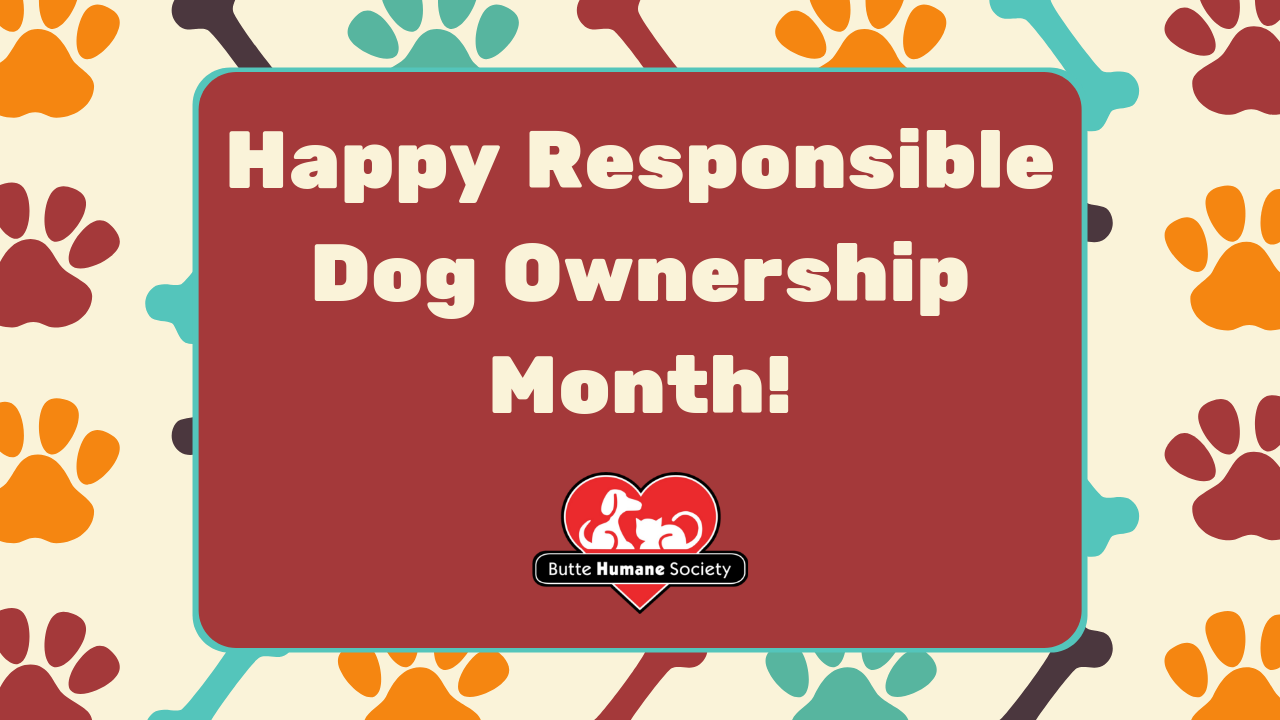 September is Responsible Dog Ownership Month! There are several key aspects to being a responsible dog owner (and pet owner in general!). Following these guidelines, including some tips from AVMA.org, will ensure you are the best pet-parent you can be and will also give your furry companion the best chance at a happy, healthy life.
Commit

Avoid impulsive decisions when selecting a pet.

Select a pet

 

that's suited to your home and lifestyle.

Keep only the type and number of pets for which you can provide appropriate food, water, shelter, health care and companionship.
Commit to the relationship for the life of your pet(s).
Provide appropriate exercise and mental stimulation every day.
Properly socialize and train your pet.

Invest

Recognize that pet ownership requires an investment of time and 

money

.

Make sure your pet receives 

preventive health care

 (vaccinations, parasite control, etc.), as well as care for any illnesses or injuries.

Budget for annual health and wellness exams to stay ahead of any health issues that may arise for your pet- early detection is key!

Budget for potential emergencies.

Responsibility

Clean up after your pet.
Obey all local ordinances, including licensing, leash requirements and noise control.
Don't allow your pet to stray or become feral.

Identify

Make sure your pet is properly identified (i.e., tags, 

microchips

, and proof of sterilization tattoos) and keep its registration up-to-date with your local city or county.

Limit

Don't contribute to our nation's pet overpopulation problem: limit your pet's reproduction through spay/neuter.

Prepare

Prepare for an emergency or disaster

, including assembling an evacuation kit.

Recognize any decline in your pet's quality of life and make timely decisions in consultation with a veterinarian.
Being a pet owner is an exciting and rewarding responsibility! Being prepared for pet ownership will ensure that your pet has the best chance at fulfilled life- and we know you will feel that way too!