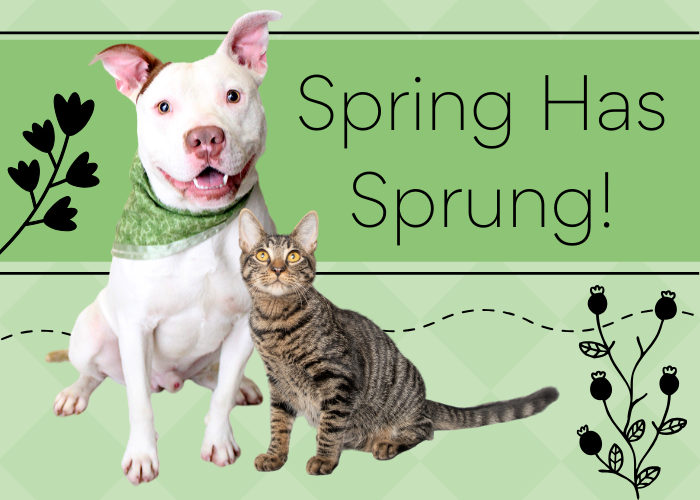 Warmer weather is here and spring is just around the corner! With so many pet owners wanting to take advantage of the wonderful weather, now is the perfect time to prepare your pets for spending extra time outdoors! One of the biggest complaints we hear from pet owners as the weather starts to warm up is: the fleas are back! We recommend keeping your pet on a year-round flea preventative which helps prevent fleas from ever entering your home. Did you know that flea eggs can hatch up to 6 months after they are laid?
it's important to make sure your pet is up to date on their flea prevention as warm weather makes them more susceptible to becoming a host for those pesky bugs. Don't forget about ticks! These little pests are common; latching on to your pet as soon as they have a chance- they also carry Lyme disease. Luckily we have both tick prevention and Lyme vaccines to help protect your pet. Warmer weather also often equals more trips to parks or other pet-friendly venues for dogs.  Make sure your pet is up to date on their vaccines before allowing them to visit areas frequented by other animals helps give them the best chance of being protected from catching a virus from a "carrier" or another sick animal.
Not sure what treatments or vaccines are best for your pet based on your lifestyle? Has it been longer than a year since your pet's last check-up with a veterinarian? Vet care for your furry family member isn't one size fits all, contact our clinic for information on the best options for your pet! (530) 343-7917 ext. 202.