Everyone knows it's important to practice good oral hygiene to benefit your overall health. Dentists have been incredibly successful at getting their patients to brush and floss regularly, but did you know dental care is important for your pets too?
Most pet dental disease occurs below the gum line, where you can't see it. While most people think "Doggy Breath" is just part of being a dog (or cat), it's not! Bad breath signifies dental disease. It's very common, and very preventable! Between routine care at home like brushing and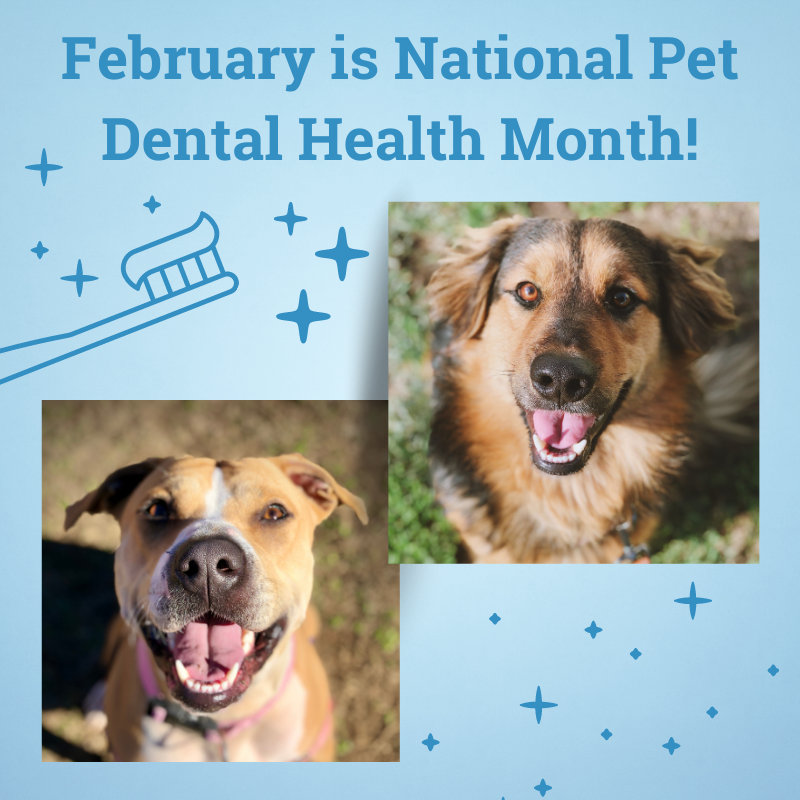 dental chews, and annual visits with your vet, your pets dental health can be managed easily, which is critical not only for the health of their teeth, but for their overall health as well. Like in humans, untreated dental disease can damage internal organs including the heart, liver, and kidneys.
For the month of February, the Butte Humane Society Clinic is offering a special to help your pet get on track to better dental health! Come in for a dental exam, book your pet's dental procedure in the month of February, and receive 10% off! This promotion can be combined with the dental procedure discount that is part of our Senior Pet Package. Call our clinic for more details and book today! 530-343-7917 ext. 202