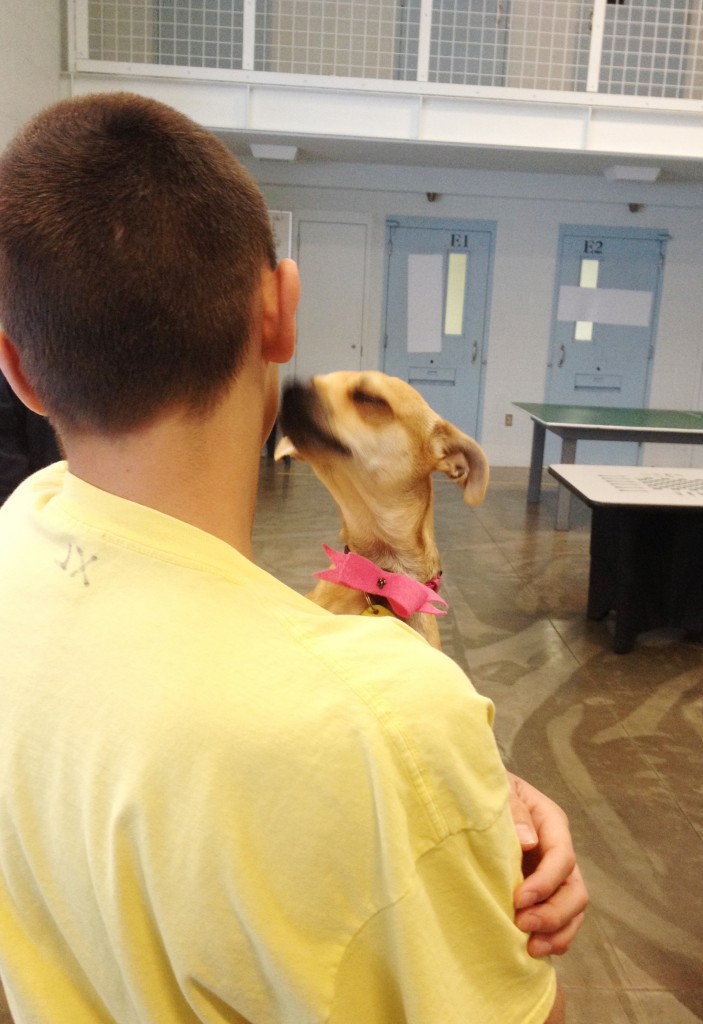 The Underdog Project is an excellent opportunity for both the homeless pets at Butte Humane Society and for the youth at Butte County Juvenile Hall.
Fostering homeless pets enriches the lives of at-risk youth by teaching trust and responsibility as well as empathy and compassion. Working with non-judgmental, four legged life coaches, youth are more receptive to lasting positive interactions between both animals and humans which they can then apply to their adult civilian lives.
Dogs selected for the program are also at risk as they would have surpassed the average length of stay at BHS and/or are much in need of socialization and basic training. Upon exiting the program, dogs will be deemed more adoptable and are much more likely to be adopted shortly after.
Weekly humane-based classroom lessons educate the youth about responsible pet ownership and the realities of a variety of animal related social welfare issues.
Youth employ impulse management through the slow and calculated training of basic commands to the foster dogs.
Youth develop empathy and altruism through the bond they develop with the dogs as they begin to recognize the dependency these dogs have on them.
The dogs are provided with the much needed opportunity to forego the highly stressful confinement of the noisy shelter while simultaneously adjusting themselves to a variety of human personality types.
Dogs learn to familiarize themselves with a highly structured routine which will help them assimilate successfully into the routine of a new forever home.